Gifts with your own photo, original birthday and name day printed gifts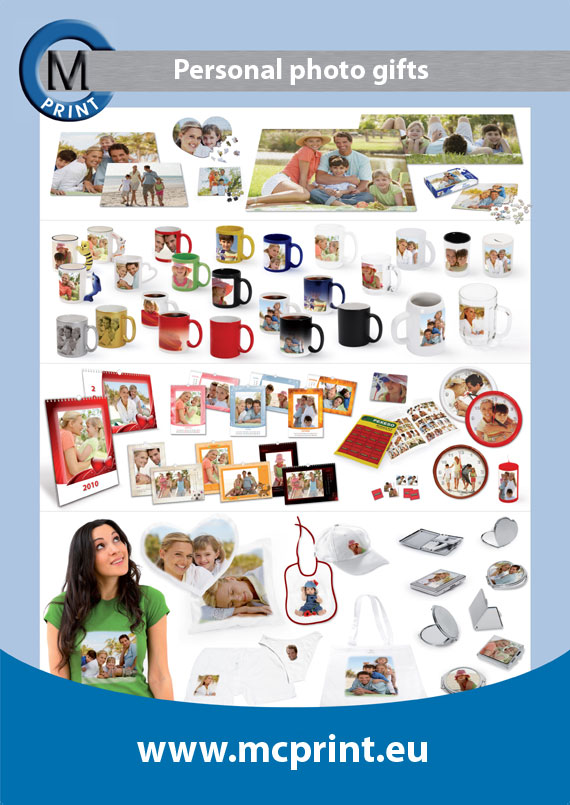 Birthday gifts with photos also for name days, anniversaries – printing
MCprint is your assistant helping you choose original gifts with which you can make yourself and your closest ones happy. If you are looking for unusual gift ideas or special occasion ideas such as birthdays, name days, anniversaries, Christmas, MCprint is here for you to make your gifts absolutely unique. The MCprint advantage consists in the possibility of a wide selection of gifts which can be adjusted according to your own fantasy to surprise everybody..
Make your own printing for your birthday gift. Original gifts with photos
MCprint will enable you to capture important moments of your lives with gift items while enabling your family or friends to enjoy every time they see their Christmas gift. MCprint is focused on the production of so called photo gifts. We aim our offer of gift items at commonly used stuff. Therefore, you can have for example original ceramic cups with your photos or puzzles made in our company. VIn our offer, you will also find items such as T-shirts, calendars and others.
Birthday, name day, Christmas gifts with home delivery.
Everyone will certainly be pleased with a name day or birthday gift that nobody else has and this is MCprint's objective. Original birthday, name day, Valentine's Day or Christmas gifts will not worry you anymore, on the contrary, they will please you for with MCprint half the work is already done. You only need to choose the correct thing and MCprint will change it into an unusual one. With MCprint, you do not have to look for suitable gifts in stores; your gift will arrive at your home.
Gift ideas and printing of great gifts already from one piece from a photo